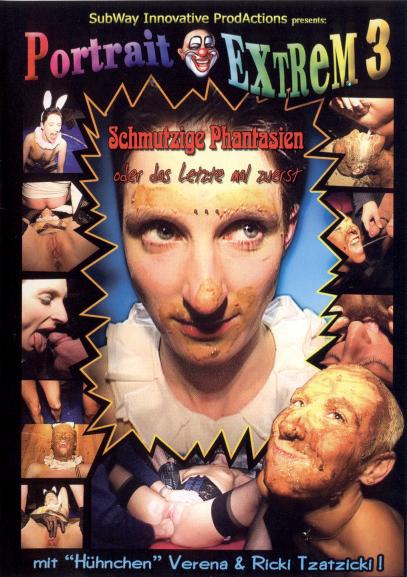 Released: 2003
Country: Germany
Genres: Scat, Peeing, All sex, Anal, Bizarre, Asslicking, Enema
Duration: 01:31:47
Directed by: Simon Thaur
Studio: SubWay Innovative Productions Berlin
Cast: Verena and Ricki Tzatzicki
In scene 1, Verena entertains 6 guys with a game of dice. Each roll of the dice determines who gets to piss and shit on her. She also receives several milk enemas to the face and mouth. She is their willing toilet and cum dump.
In scene 2, Ricki gets a buzz-cut hairdo, and is placed in stocks while on her back. Immobilized, she is fisted repeatedly while receiving mouthfuls of shit and piss. Her face is covered while the excess drops onto a tray. Later she lies on her back with her head on the tray to receive more fresh loads of shit. The guys then collect huge balls of shit and drop them onto her face and open mouth. Milk enemas are also expelled into her mouth.