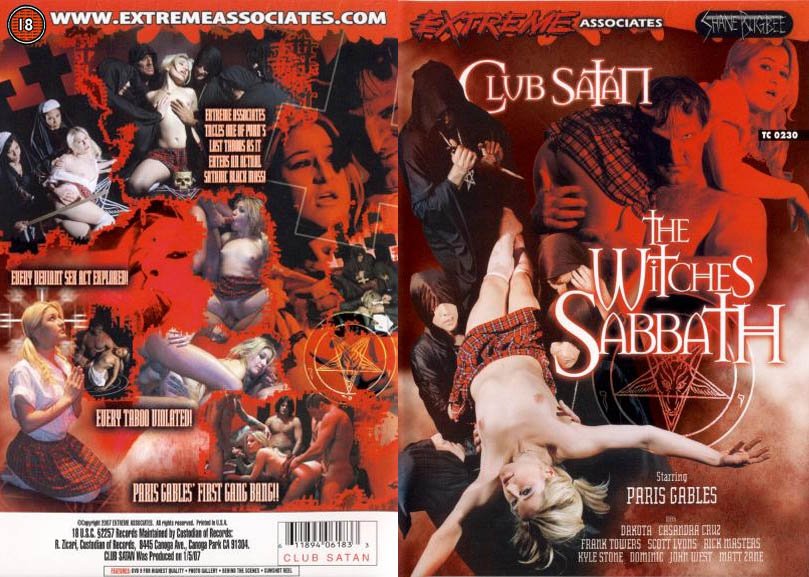 Devilish forces teamed up on the dark side of the first Satanic porno movie, which was filmed under the close supervision of this priest of the Church of Satan. It includes real black masses, such that not yet filmed on video before. From the beginning to the end of the film is imbued with the atmosphere of evil black metal music and Swedish band Dark Funeral, guys from which debuted in porno, starring at full strength.
You will see the story of a young girl, which defeated the forces of evil and accompany her everywhere. At a confession from a priest she tried to repent, but hands do not obey, and ripping the clothes, sinner demonstrated tight butt masturbation and self-flagellation by the Bible and a crucifix. Nuns-witches took her into its ranks, Hallowing the urine, and the priest checked her loyalty and oral sex. But the most important test, as the hard group sex, she waited at the altar with a Satanic Pentagram.
According to the creators, the film shows viewers the real Satanism, music, black metal, hardcore sex and gallons of blood. This video is not for the faint of heart and not for the casual viewer. Finally before you porno for Satanists and metalworkers made by Satanists and Headbangers. It's a real evil and full of blasphemy!
Studio: Extreme Associates
Directed By: Matt "The Lord" Zane
Film By: Shane Bugbee