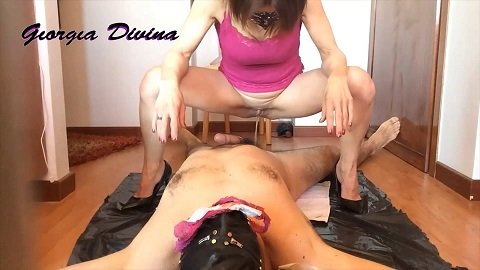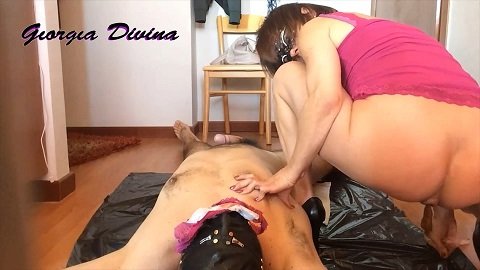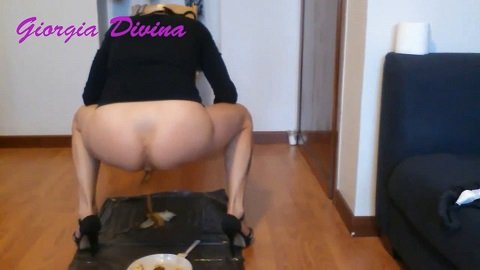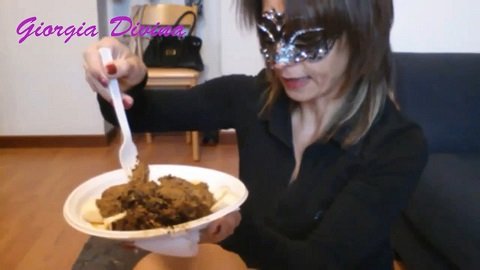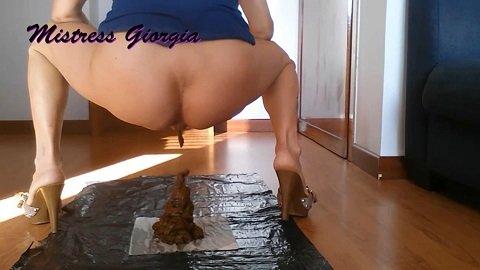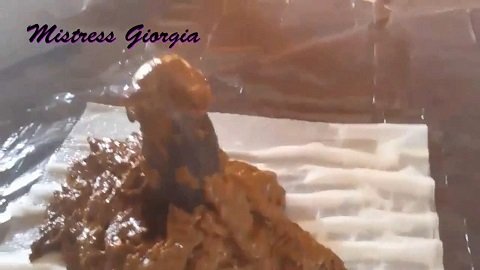 1-st Episode – Shit, piss and Menstrual Cycle for the Slave with DivinaGiorgia:
Today, Mistress Giorgia Divina has decided to exaggerate with the slave… Today will be treated as a toilet slave in a fantastic video that collects pee, shit and the menstrual cycle of the Mistress. The slave is forced to lie down on the floor beneath the Mistress, she immediately begins with a great piss over the slave's penis. Below the slave's ass is put a rag that swallows all of the piss. The rag, all soaked with piss, is put on the slave's face instead of his mask…. The slave must suck the Mistress's piss from the rag… The Mistress goes side by side with the slave and begins to shit, the slave does not realize why he is blindfolded, but the Mistress is very sadistic and decides to put a slave's finger inside the shit just made and making a riddle to the slave. Of course, there is no shortage of humiliations and spits for the toilet slave!
2-nd Episode – Piss and Shit over phallus:
The fantastic Mistress Giorgia today decides that her shit will be made on a phallus! The divine Mistress puts a phallus under her … As always her divine piss baths everything, then a gigantic shit from the beginning to the end covers the whole phallus. The phallus is full of shit, Mistress's ass hole also, She clean it with toilet paper and immediately invites the slave to open the mouth to hold the brown toilet paper. As She clean, she dirty the hands of shit … she would a tongue for quickly to clean up … you want to be the one to clean it all?
3-rd Episode – Shit and banana:
Today, Mistress Giorgia Divina gives her good morning to all toilet slaves with a nice nutritious breakfast. She takes a banana on a dish, slices it, and …. She makes a nice shit in the dish. Breakfast for toilet slave is ready, chocolate and banana!…
STARRING: Georgea Divina