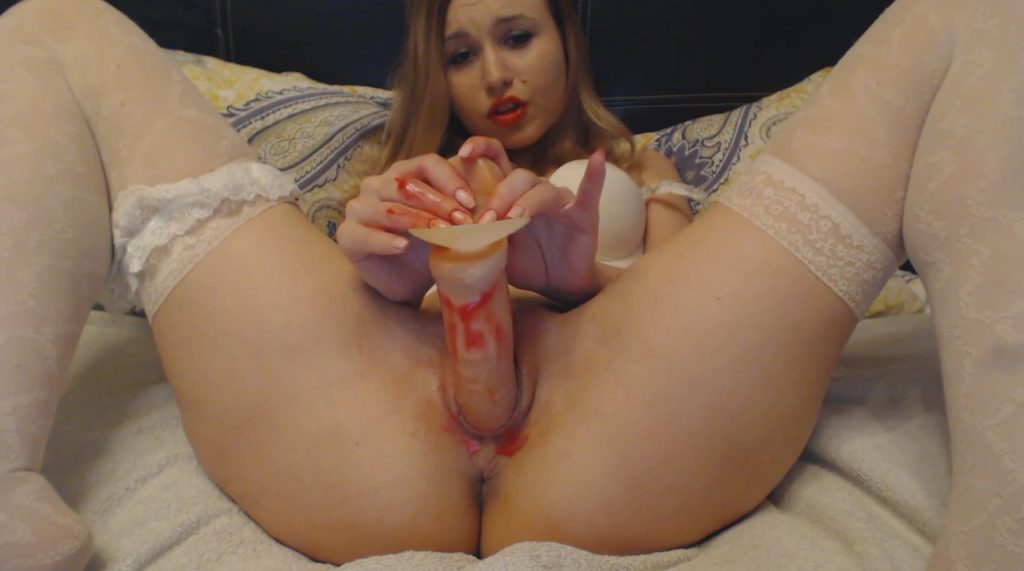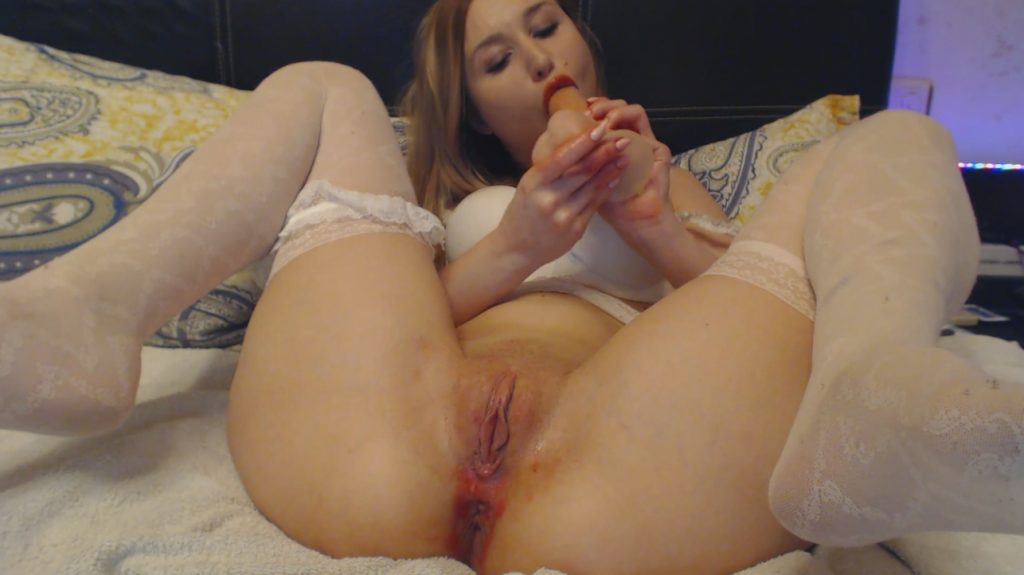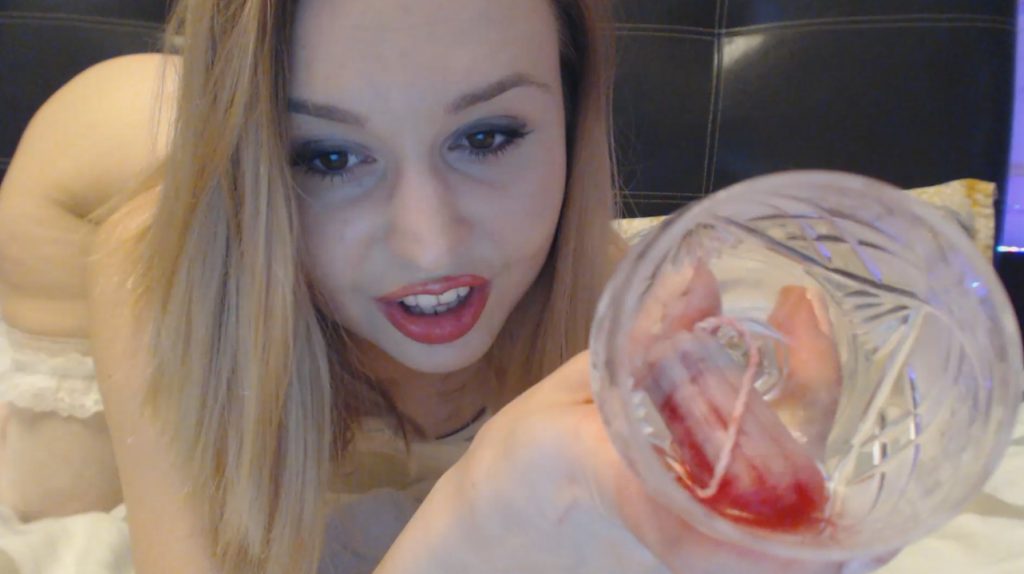 My first Period Play video in sexy white lingerie, I take out Tampon Bloodstained, a little blood on my white panty….
Pee , a lot Pee , i needed 2 wineglass (in first glass i on tampon and other just Pee), in the end of video i will be drink full 2 wineglass of Pee with Blood and just Pee .
My Bloody pussy was fucked with dildo when i lay on back….